The All-Natural 34-JJ
Queen of Boobs!
Kerry Marie » Call-A-Cock
Kerry Marie is all dolled up for a major night out on the town. She looks like a tube of fancy toothpaste in that candy colored tube dress. Kerry wants to go to dinner, then she wants to go to a show and then she wants to go clubbing. She's got it all planned out, minute by minute. And then she wants some big cock! She's waiting in her living room but her date is two hours late. She decides to call her date and find out where he is because she's going out of her mind.
May 11th, 2018
15:06 mins
Rating
Download Options
Full Scene Download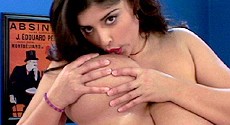 Five-minute Clips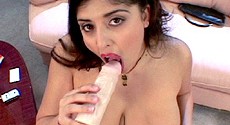 More Kerry Marie Videos